Crucial nuances of a great website
Web Development

Despite the fact that Wolt brings food to your door, best mindfulness and meditation tips are all in some bottomless wellness app in a short reach and even a business can be registered in just mere minutes in Estonia, creating a website should still be only executed by experts.
Yes, it is possible to create a simple and cheap template website, but who has the time to deal with all the troubles that will, without a doubt, later on? If you want to be taken seriously in the business circle, your website to look like you and work seamlessly, then turn to specialists. Invest in a thought-through, a visually attractive webpage that takes your visitor's wishes and interests seriously.
Webpage creation and its different phases
Let it be said that it is going to be a rather long and time-consuming, but satisfying and successful nevertheless, journey. The creation process usually takes about a couple of months, and your participation as a client is mandatory. The best results are known to blossom form cooperation and synergy.   
The first thing that needs to be clarified is the layout of the future webpage. Meet eye-to-eye with the designer, or have a chat over the phone. To get the best result you need to know what is the purpose of your product, service or company, what function the website is aimed to fulfill, what is the timeframe and budget. The latter is an important nuance as this will outline what type of special solutions is on offer. 
It is also crucial for us to know how you see the outcome of the website, the visual side of it. Don't worry about explaining it to us, we will help you describe it by asking relevant guiding questions. 
Our goal is the best possible website, i.e., a website that is based on your needs and desires. The process looks like this: after an in depth conversation, we are going to send you a proposal via email with all the necessary details (cost and end time). And, after you have accepted the offer, we will get right on it!
What are the components of a great website?
---
It is not only the looks of the webpage that matters, the functionality of it is also important. A modern webpage must be optimized. SEO aka search engine optimization is the backbone of a modern website. This is, of course, when you want your customers to land on your page when surfing around the internet. Because, as we well know, it is more and more difficult to survive in the virtual business jungle. To be, and stay, on the first page of Google is somewhat a shamanic ritual. To manage that we need your help to pick out the relevant keywords that people use to search for your company or its products and services. 
As mentioned earlier, a website is no longer a fancy business card. It is also an important sales channel that is responsible for your brand's image. It must follow the guidelines of UX and UI design. Meaning, the webpage must be user-centric. The visitor's journey has to be easy to follow. The info that he or she is looking for should be found swimmingly. No modern webpage should ever make its visitor feel confused or frustrated. That would be a highway to a goodbye – your dear customer would leave, most likely to your competitor's site, and ever return. 
Addition to the contact info, beautiful and high-resolution visuals, product and company info, etc, it is also necessary to add your current clientele's feedback. Why? Because WOM is still rocking the stage of marketing. People tend to trust what other people say. Especially if it is their friends, family members or people they admire.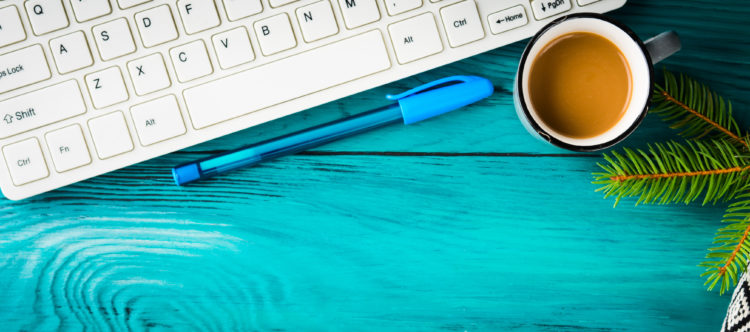 Heroes and heroic deeds are still very much in
Creating a website is a versatile and exciting journey which doesn't end with an extraordinary website getting ready. The next stop is blogging and being seen and heard. 
A blog is one of the most important components of a modern website. It helps to convert visitations into successful sales and other desired actions. It helps with SEO. How come? Why, thanks to insightful and high-quality copy that is optimized to relevant keywords of course. Be sure to be persistent though. You should blog at least once a month, even more often if possible. And, it should be done by someone who can write effortlessly and knows its way around grammar. Grammatical errors are known to be a turnoff that ruins visitor experience and your brand reputation. The latter is, by the way, very hard to retrieve.  
Copy should carry relevant info and it must offer value to its readers. The best outcome is when you manage to anticipate your audience's problems, and offer them viable solutions to fix those. With the help of your products or services, of course. 
Human psychology is triggered by stories. Especially when there is a hero or heroine involved. Someone who saves the day by rescuing a damsel in distress or stopping the world from ending. The same narrative also works in marketing, product and brand world. 
In the marketing universe the hero (or heroine) is your client who has a problem. The role of your product is to call that hero (or heroine) to action. Your product's role here is to be the mentor. Just like Yoda from Star Wars or Dumbledore from Harry Potter series. The hero (or heroine) is definitely not your product. Don't ever forget that. 
And, a piece of friendly advice to finish off this post – when publishing content, don't praise yourself in the blog. Instead, help your audience to see how they could tackle their problems with the help of your products and/or services. Because the thing is that quite often people are not even aware of having a problem until you outline the solution for them. 
Read also about why cheap template websites are not a good idea.
Share if you care: