The triumph of business digitalisation
Software development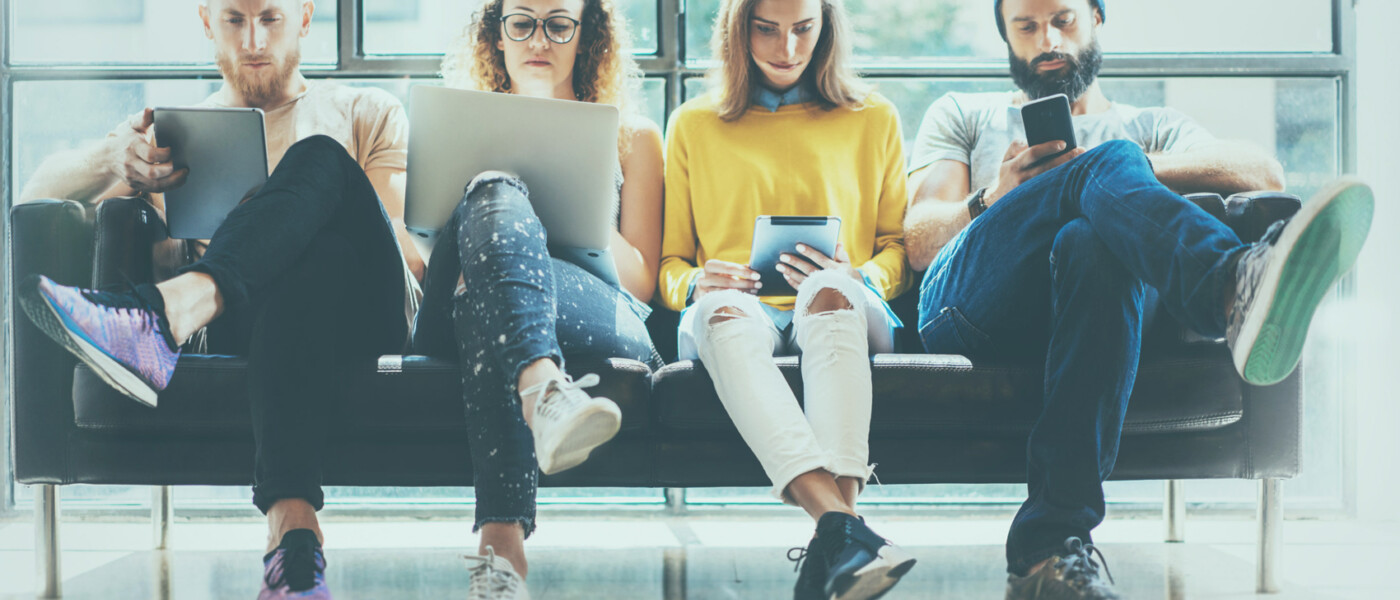 When's the right time to digitalise your company? Right now, is the answer. What does it even mean? In the last few years, progressive manufacturing companies have started to automate their production processes. From the optimisation of mechanical processes to the digitalisation of day-to-day data traffic. The results have shown, that companies who invest in modernisation, will increase their competitive advantage.
However, the idea of business digitalisation should be extended beyond manufacturing industry. Competitive advantage can also be achieved through carefully planned software development resulting in user-friendly, functional and beautifully designed software.
Importance of business digitalisation
The goal of software development is to simplify, optimize or increase the user-friendliness of a process. In general, the need for software development should grow out of a real problem, e.g. negative feedback from users, the need to outgrow competitor or solve an industry-specific problem. Coffee machine manufacturer Jura's web application project is a good example of how to make everyday operations more efficient.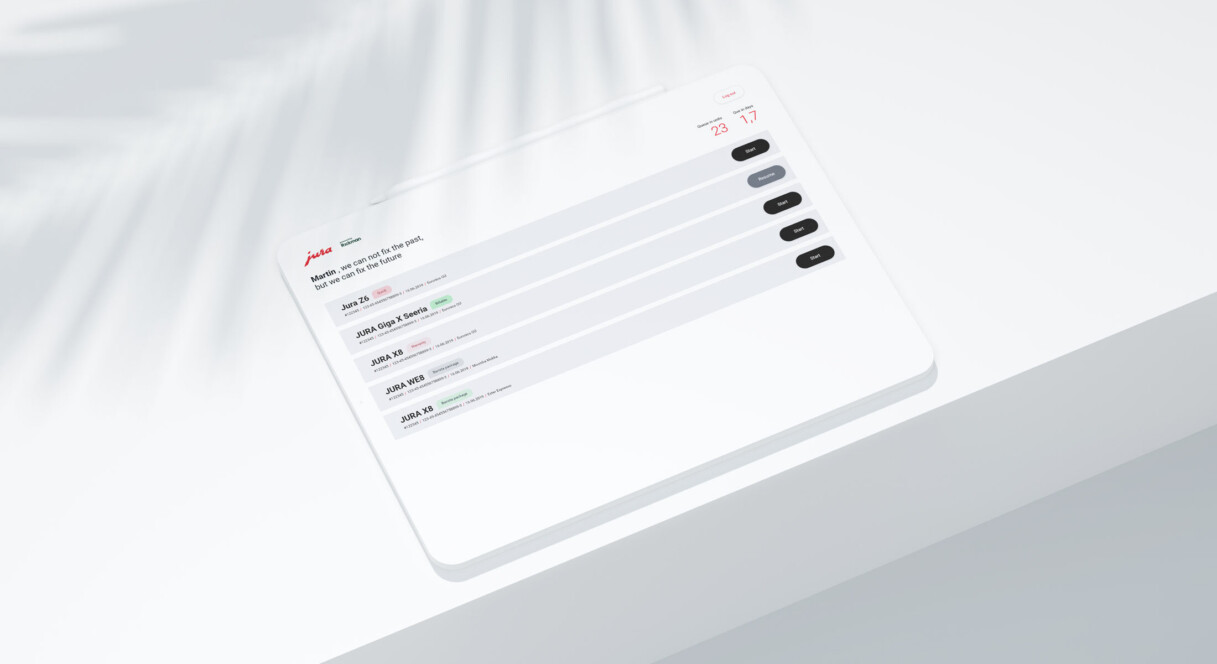 Jura's iPad web app
Together with Jura, one of the world's oldest home appliance manufacturers, and digital agency BitFiner, we created a web app for Jura's coffee machine maintenance technicians. The application works as a technician's work management tool which ensures fast real-time information flow.
What was the purpose of the project? Create an iPad's app which facilitates technicians' daily operations and gives Jura a full overview of maintained equipment and working hours of technicians. Case study can be found here: Project Jura (in Estonian).

How can software development change the industry?
It's possible to change working principles of an industry with a well-thought-out solution.
The Skywerk web app project is a good example of an innovative approach in an area that seemingly doesn't need an improvement. In this case, the client had an idea of how to simplify construction site management processes. The end result was a web platform which holds all the necessary operations of construction site management. Basically, managers now have a tool for managing and editing object related documents in one system. In addition, they can easily get the overview of work progress and manage employee related accounting. All that can be done in an iPad without leaving the construction site.
What was the purpose of the project? Create a web app which ultimately saves project managers time and makes construction site management process more agile and faster. Case study can be found here: Project Skywerk


Staffdrive success story in the field of recruitment
Much like Skywerk, the team of Staffdrive had an innovative idea of how to increase work efficiency in a field which seemingly worked perfectly. This new web app helps recruiters to work more effectively. Company's slogan 'Turn complexity into simplicity!' illustrates perfectly the purpose of the project. The platform brings together all the processes of recruitment from the overview of candidates to digital contract signing.
What was the purpose of the project? Create a web app which improves the speed of future recruitments and gives its users a full overview of current and past recruitments.
Jura's maintenance tool and web apps of Skywerk and Staffdrive perfectly illustrates how to realize an innovative idea into profitable results.
What's the key to a successful software development?
There are different ways to reach a solution, but what distinguishes a good software development project from a lousy one, is a carefully thought-out project plan. In order to ensure the highest quality and viable service with minimal costs and time, we follow the software development life cycle model when conducting Camos projects. What are the phases of software development life cycle and why it's important to have one, can be found in our article 'Superb software development: six steps to a great result'.
The goal of your next software development could be to increase user-friendliness, gain greater insight of a process or to increase efficiency to save money and/or time.
In January 2020, 90% of Estonian population used internet in one way or another. Therefore, if you see that your service can be improved by software development which results in gaining competitive advantage, it's time to act!
Share if you care:
If you have a problem to solve, contact us!
Fill in the form and let's do it! FREE consultation and an initial offer! We always reply as quickly as possible (it's a promise)